Si te gustan los animes echhi, sobre todo los que no tienen censura y exploran la sensualidad, pero, sobre todo, exploran la sexualidad de sus protagonistas; entonces, seguro eres de los o las que siempre está buscando este tipo de contenidos, y a diferencia del género hentai, los animes ecchi casi siempre traen una trama interesante de fondo y suelen extraerse de eromangas, lo que hace que además de ser sexosos, sean muy entretenidos, pero, acaso ¿existen los animes para adultos clasificación C en Crunchyroll?
La respuesta es sí, si existen estos animes en Crunchyroll aunque, no son tan fáciles de encontrar, porque están escondidos y distribuidos en su enorme catálogo de títulos de anime, y sin una categoría en la que se encuentren, suele ser muy difícil ubicarlos, pero, no es imposible.
Así que, hay que saber que no es un rumor, y sí existen muchos animes echii y animes clasificación C (sin y con censura) en Crunchyroll, y aunque antes había una categoría específica para ubicarlos, https://www.crunchyroll.com/es-es/videos/anime/genres/ecchi, ahora solo tienes que buscarlos, y para hacerte más fácil esta búsqueda, te traigo algunos de los Animes echhi sin censura o con situaciones sexuales explicitas que puedes encontrar en Crunchyroll.
Aunque, si prefieres buscar tu mism@ debes saber que Funimation si cuenta con una categoría de animes ecchi, la categoría se llama Fan Service, y puedes encontrar desde animes con muchísimo Fan Service para ver pantys, bustos, o posturas sexuales, hasta animes categoría C.
Pero, cuáles son esos famosos animes echhi sin censura que tiene Crunchyroll.
Animes echhi sin censura
En la lista de animes echhi sin censura, y con una trama totalmente sexual tenemos Okusama ga Seitokaichou, también conocida como La Presidenta, esta es la historia de Wakana, la presidenta del consejo estudiantil, quien, se enamora de Izumi y se declara como su esposa, por lo que se va a vivir con él para tener toda clase de encuentros sexuales, además de que Izumi tendrá su propio harem con bellas estudiantes, y todas le harán proposiciones sexuales.
Tiene 25 capítulos que duran 8 minutos distribuidos en 2 temporadas que están en Crunchyroll.
La serie la puedes encontrar con y sin censura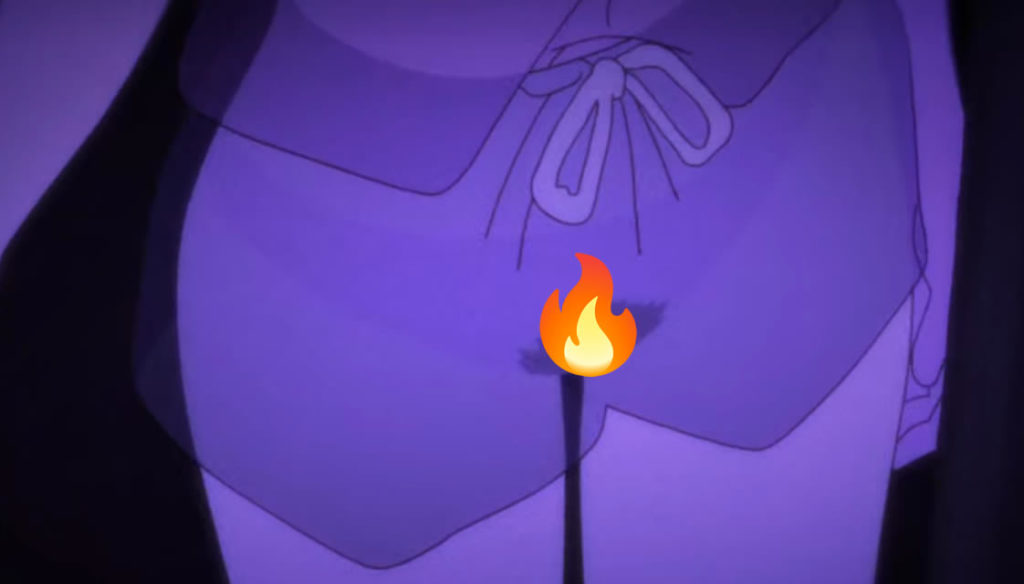 Es la historia de Akira Fudo y su amigo Ryo Asuka, juntos despiertan a los demonios que empiezan a poseer a las personas y se desata un caos; que incluye muchas escenas de sexo.
Tiene 10 capítulos que están en Netflix
Animes echhi con clasificación C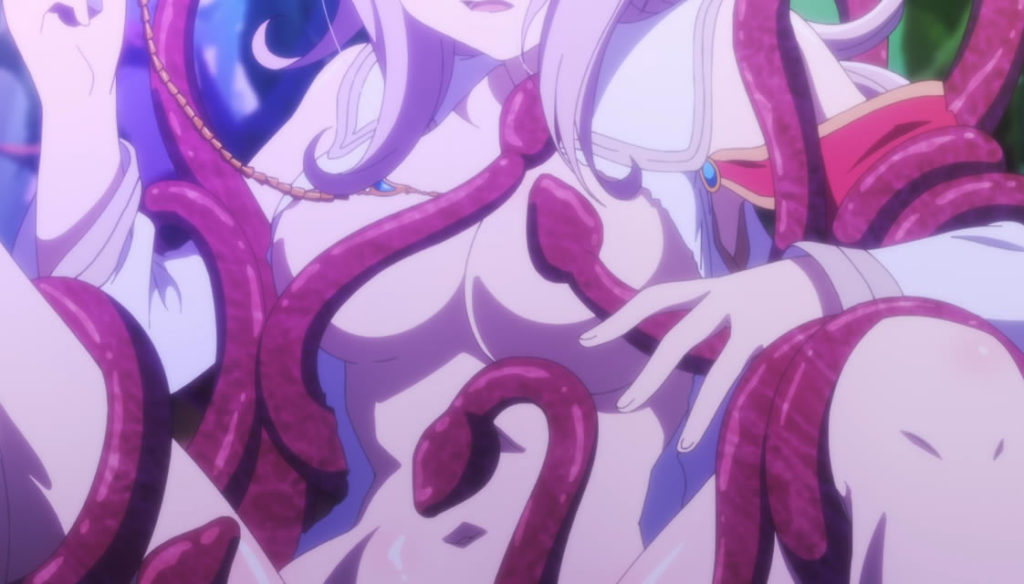 How Not to Summon a Demon Lord
Con una temática muy similar a la de Overloard, tenemos esta versión clasificación C, en la que, Takuma Sakamoto, un jugador antisocial que nunca ha tenido una novia, es invocado a Cross Reverie, un mundo casi igual, al videojuego que solía jugar, pero, Sakamoto es invocado a este mundo con el aspecto y las habilidades de su personaje Diablo, por lo que se considerará el Rey Demonio más poderoso de Cross Reverie, y encima, tendrá su propio harem, con muchas situaciones sexuales.
Tiene 22 capítulos distribuidos en 2 temporadas que están en Crunchyroll
Animes ecchi con temáticas sexuales
The Hidden Dungeon Only I Can Enter
En esta serie, su protagonista Noir, tiene poderes que le permiten crear y editar habilidades, pero, para usarlo necesita puntos LP, que obtiene de la avaricia, la gula, y especialmente de actividades sexuales o eróticas, por lo que es muy común ver a Noir besando a sus compañeras, viendo sus pantys, o haciendo toda clase de cosas lujuriosas.
Tiene 12 capítulos que están en Crunchyroll
Otro anime shoujo romántico que puedes encontrar con escenas sexuales, es Domestic Girlfriend, un anime del 2019 que cuenta la historia de unos hermanastros, (1 hombre y dos mujeres) que tienen idilios románticos y encuentros sexuales y amorosos.
Tiene 12 capítulos que están en Crunchyroll
Higehiro: After Being Rejected, I Shaved and Took in a High School Runaway
Esta es la historia de Sayu, una adolescente quien, tras pelearse con su madre, huye de casa y para sobrevivir, comienza a pedir que le den hospedaje hombres, quienes a cambio de hospedaje le piden tener sexo todo el tiempo; si bien, la historia explora más su relación con Yoshida, un oficinista treintón honesto que no le pide nada a cambio, habrá varias escenas con retrospectivas sexuales.
Tiene 13 capítulos que están en Crunchyroll