Los lanzamientos de Star+ en febrero incluyen nuevas series como "Pam & Tommy" y "Snowdrop", nuevos episodios de "The Walking Dead" y "This Is Us" y nuevas temporadas de "Big Sky", entre otras, además del estreno de las películas "Sin salida", "La crónica francesa" y "Espíritus oscuros"
ESTRENO DE SERIES EXCLUSIVAS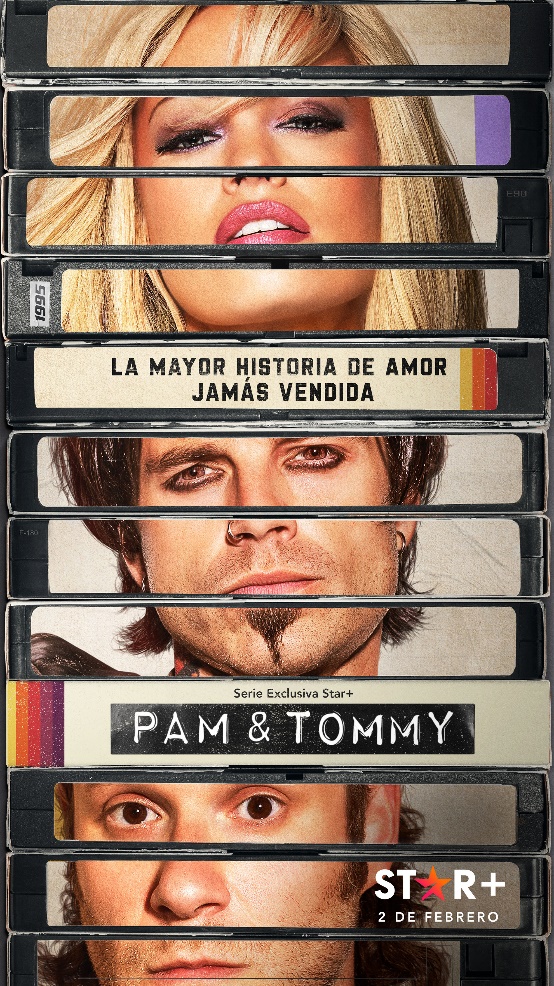 PAM & TOMMY
SERIE ORIGINAL STAR
Estreno de los primeros tres episodios de la miniserie (luego, un episodio estreno por semana)
Miércoles 2 de febrero , exclusivamente en Star+
Ambientada en los inicios del "Wild West" de internet, "Pam & Tommy" se basa en la increíble historia real detrás del primer video sexual que se hizo viral protagonizado por Pamela Anderson (Lily James) y Tommy Lee (Sebastian Stan). El video, robado de la casa de la pareja por un contratista descontento (Seth Rogen), pasó de la curiosidad clandestina del VHS a convertirse en una sensación mundial cuando llegó a la web en 1997. Una historia de amor, una travesura criminal y un cuento con moraleja, todo en uno.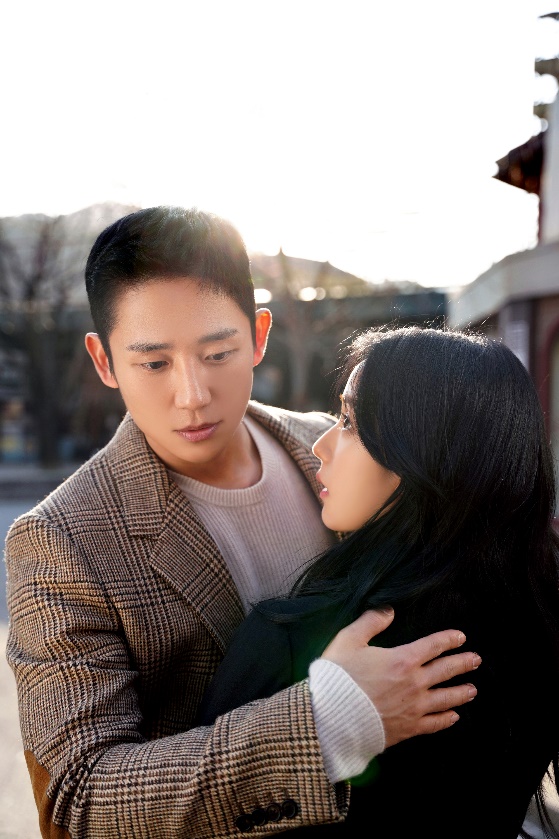 SNOWDROP
SERIE ORIGINAL STAR
Estreno de la primera temporada (un episodio por semana)
Miércoles 9 de febrero, exclusivamente en Star+
Un joven espía norcoreano se refugia con la hija de un alto funcionario del gobierno. Durante este período, ambos se enamoran, mientras que todo se enreda para esta pareja que tiene todo para fracasar.
 ESTRENO DE NUEVAS TEMPORADAS Y NUEVOS EPISODIOS EXCLUSIVOS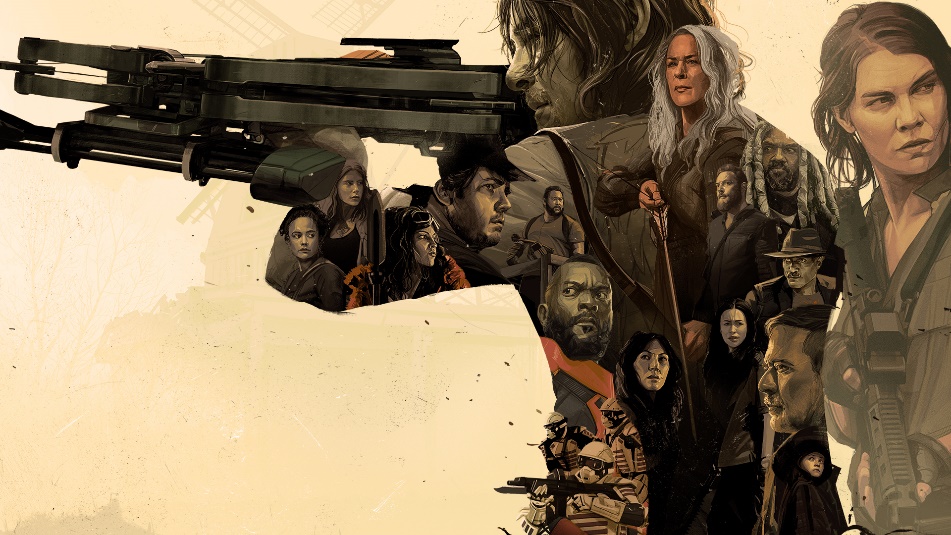 THE WALKING DEAD
Estreno de la segunda parte de la undécima temporada (un episodio por semana)
Domingo 20 de febrero, exclusivamente en Star+
"The Walking Dead" regresa con muchos de nuestros héroes luchando contra el fuego del infierno inminente bajo el ataque de Reaper, mientras que otros luchan contra la ira torrencial de la Madre Naturaleza en Alexandria. Para todos, su mundo literalmente se derrumba a su alrededor. Mientras tanto, la vida en Commonwealth no es tan idílica como parece. Los que sobrevivan, ¿serán capaces de ayudar a recoger los pedazos que quedaron? ¿Sus relaciones sanarán o se fracturarán? Para algunos, la esperanza se renovará, pero otros serán empujados más allá del punto de no retorno. Solo una verdad se mantiene firme: las vidas penden de un hilo y cada decisión cambia drásticamente su futuro, sus posibilidades de supervivencia y el estado de cada comunidad.
Todas las temporadas anteriores ya disponibles en Star+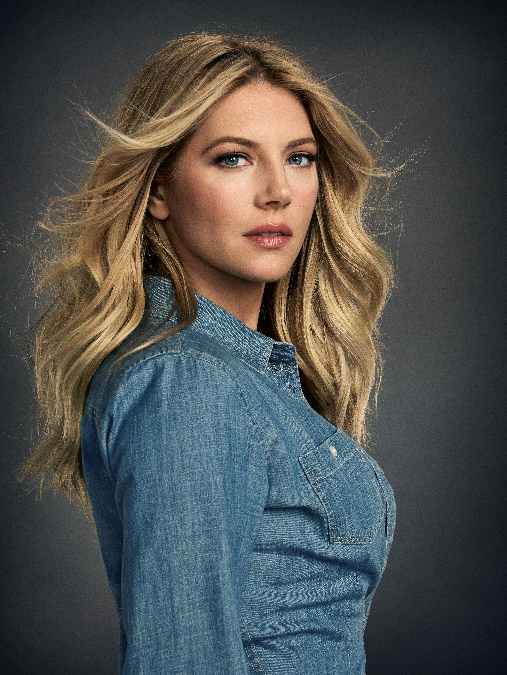 BIG SKY
SERIE ORIGINAL STAR
Estreno de la segunda temporada (completa)
Miércoles 23 de febrero, exclusivamente en Star+
Cuando las detectives privadas Cassie Dewell y Jenny Hoyt se reúnen para investigar un accidente de auto en las afueras de Helena, Montana, pronto descubren que el caso puede no ser tan sencillo como parece. Al desentrañar el misterio del accidente, sus mundos chocarán con unos adolescentes desprevenidos, una cara coqueta del pasado de Jenny y un vicioso forastero empeñado en encontrar respuestas.
Temporada 1 (completa) ya disponible en Star+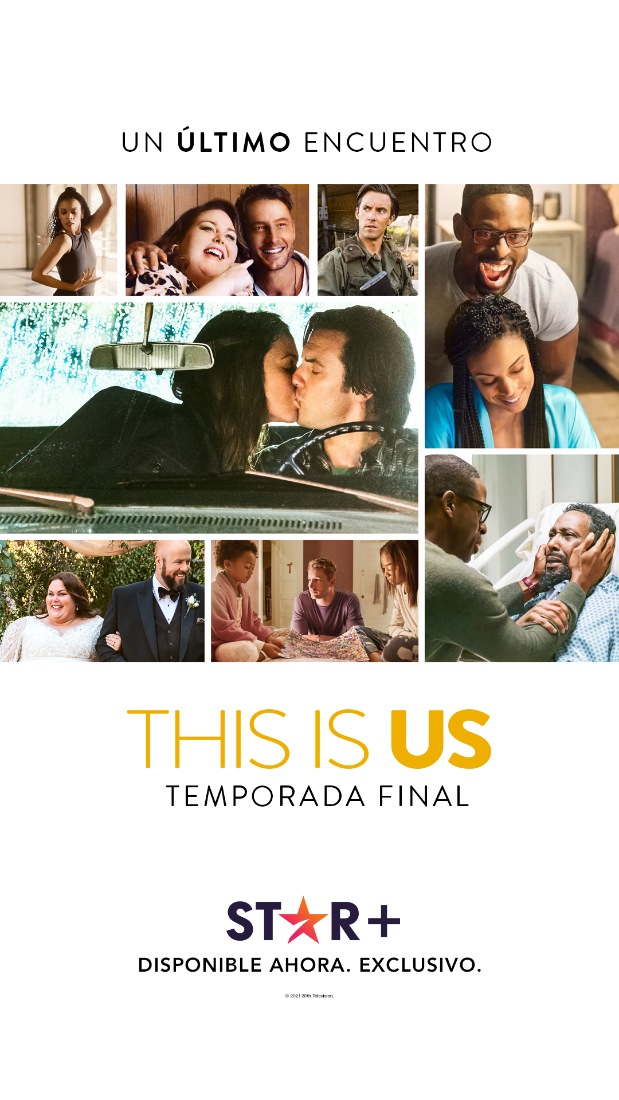 THIS IS US
Nuevos episodios a partir del 24 de febrero, exclusivamente en Star+
La serie dramática que ha conquistado los corazones de todos, regresa con su sexta y última temporada para dar cierre a una historia inolvidable. Escrita y producida por Dan Fogelman ("Crazy, Stupid, Love"), "This is Us" sigue la historia de la familia Pearson durante décadas: desde Jack (Milo Ventimiglia) y Rebecca (Mandy Moore) como una joven pareja de padres en los años 80, hasta la edad adulta de los trillizos Kate (Chrissy Metz), Kevin (Justin Hartley) y Randall (Sterling K. Brown) en busca de amor y realización en el presente.
Temporadas 1 al 5 (completas) ya disponibles en Star+
ESTRENO DE PELÍCULAS EXCLUSIVAS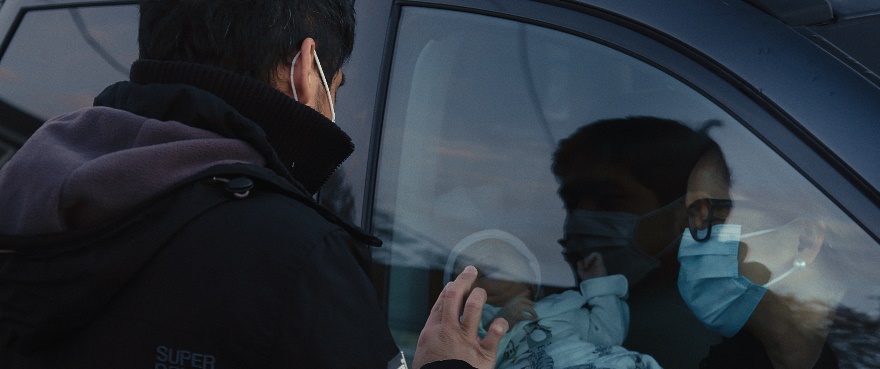 THE FIRST WAVE
National Geographic Documentary Films
Estreno: viernes 4 de febrero
Con acceso exclusivo al interior de uno de los sistemas hospitalarios más afectados de Nueva York durante los aterradores primeros cuatro meses de la pandemia, "The First Wave", del director Matthew Heineman, nominado al Óscar® y ganador del Premio Emmy®, pone de relieve a los héroes cotidianos en el epicentro de COVID-19 mientras se unen para luchar contra una de las mayores amenazas que el mundo ha encontrado jamás.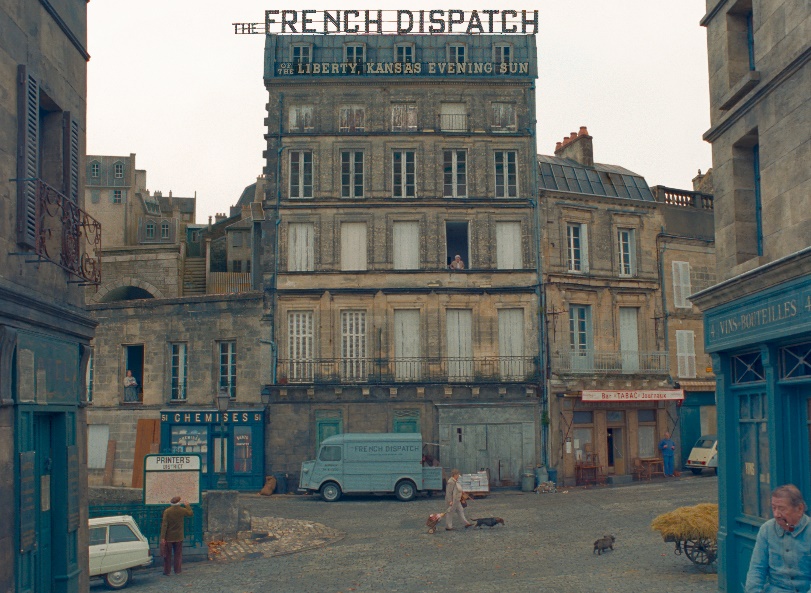 LA CRÓNICA FRANCESA
Searchlight Pictures
Estreno: miércoles 9 de febrero
Escrita y dirigida por Wes Anderson, "La Crónica Francesa" es una carta de amor a los periodistas. Está ambientada en la redacción de una revista estadounidense en una ficticia ciudad francesa del siglo XX, y da vida a una colección de historias publicadas en La Crónica Francesa, la revista en cuestión. La película está protagonizada por un elenco coral de renombrados actores y actrices, incluidos Benicio del Toro, Adrien Brody, Tilda Swinton, Léa Seydoux, Frances McDormand, Timothée Chalamet, Lyna Khoudri, Jeffrey Wright, Mathieu Amalric, Stephen Park, Bill Murray y Owen Wilson.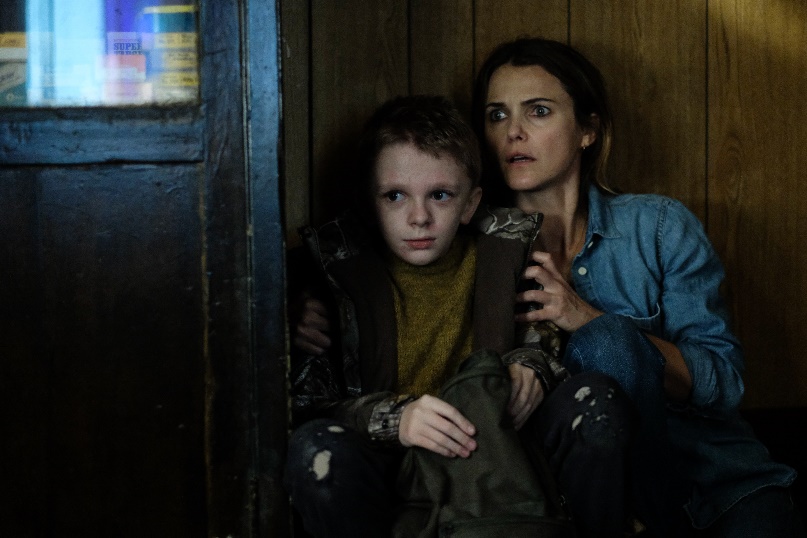 ESPÍRITUS OSCUROS
Searchlight Pictures
Estreno: miércoles 23 de febrero
Dirigida por Scott Cooper, la escalofriante película basada en el cuento "The Quiet Boy" de Nick Antosa transcurre en un aislado pueblo de Oregón, Estados Unidos, donde una maestra de escuela secundaria (Keri Russell) y su hermano (Jesse Plemons), el sheriff del pueblo, se involucran con un enigmático alumno de ella (Jeremy T. Thomas) cuyos oscuros secretos conducen a aterradores encuentros con una legendaria criatura ancestral.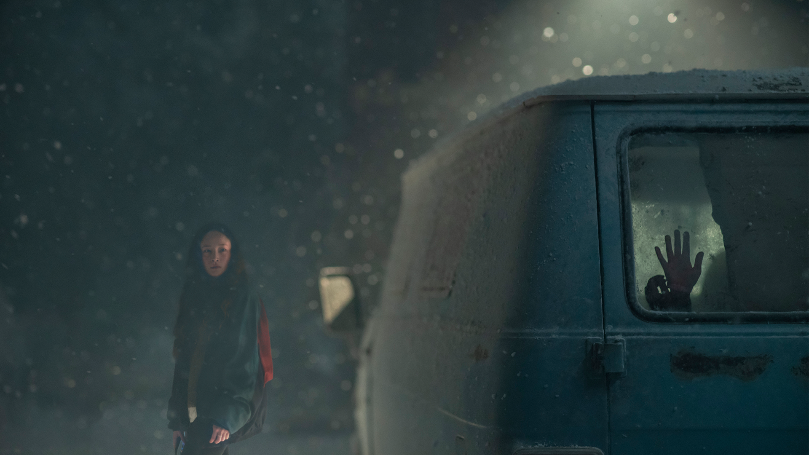 SIN SALIDA
20th Century Studios
Estreno: viernes 25 de febrero
En "Sin salida", Havana Rose Liu ("Mayday") hace su debut en el papel protagónico de una película como Darby, una mujer joven que al salir a una emergencia familiar, se ve atrapada por una tormenta de nieve y obligada a buscar refugio en un área de descanso de la carretera con un grupo de extraños. Cuando se topa con una niña secuestrada en una camioneta en el estacionamiento, se enfrenta a una aterradora lucha de vida o muerte para descubrir quién de ellos es el secuestrador.
ESTRENO DE SERIES ANIMADAS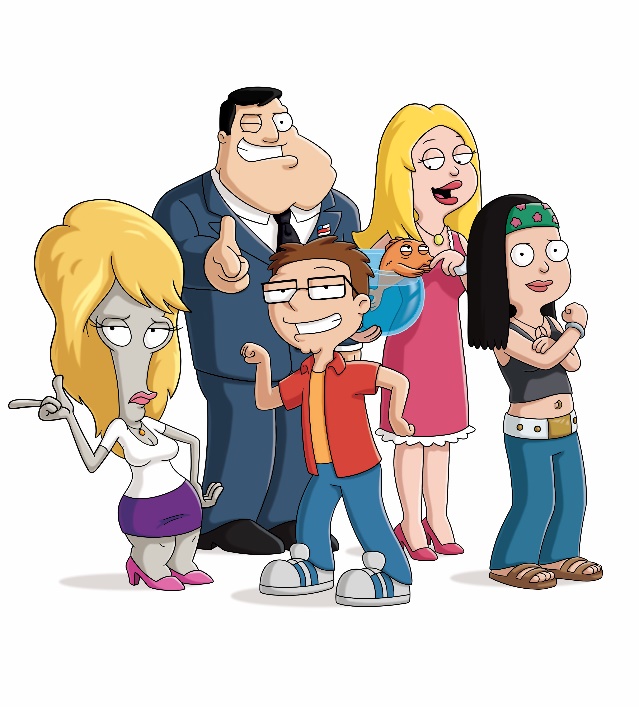 AMERICAN DAD
Estreno de la decimoséptima temporada (completa)
Miércoles 2 de febrero, exclusivamente en Star+
La comedia animada de Seth MacFarlane relata las aventuras de una familia americana liderada por Stan Smith, quien lleva al límite su vida cotidiana cuando aplica las mismas medidas drásticas que usaba en su trabajo en la CIA a su vida familiar. Impulsado por el machismo y el sueño americano, a menudo no ve cuán horriblemente fracasa en sus intentos. Además de su esposa, Francine, y dos hijos adolescentes, Steve y Hayley, la familia está compuesta por dos miembros poco convencionales, Roger, un extraterrestre que Stan rescató del Área 51 y Klaus, el resultado de un experimento de la CIA que salió mal.
Todas las temporadas anteriores ya disponibles en Star+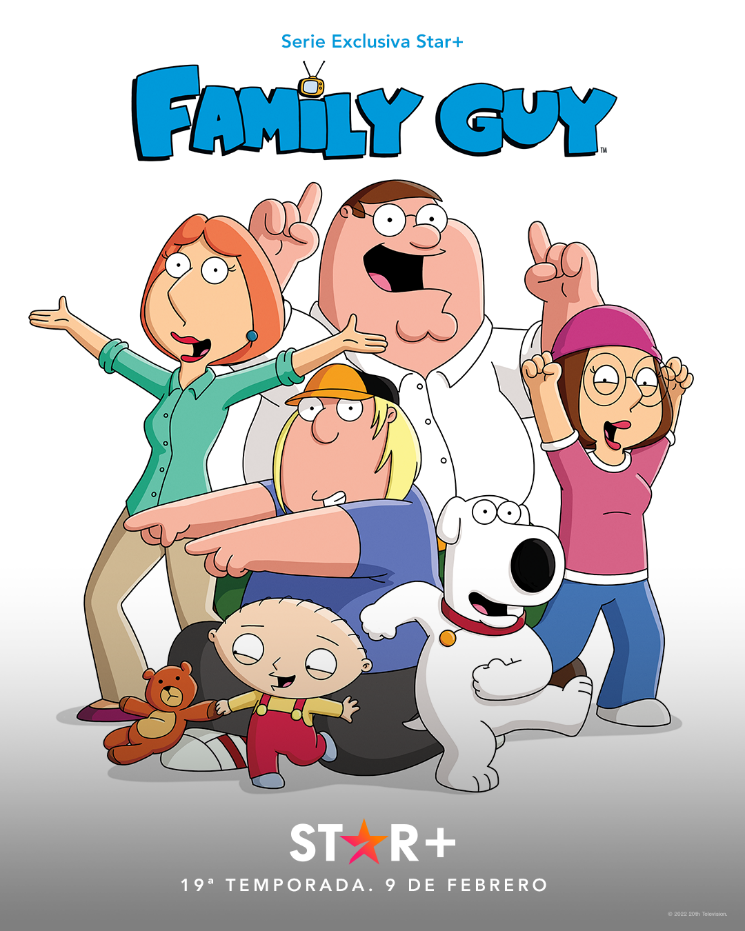 FAMILY GUY
Estreno de la decimonovena temporada (completa)
Miércoles 9 de febrero, exclusivamente en Star+
La loca, ácida y políticamente incorrecta serie animada creada por Seth MacFarlane presenta las aventuras de la familia Griffin compuesta por Peter, un hombre con pocas luces y cuyas extrañas ideas suelen meterlo a él y a su familia en problemas; Lois, una ama de casa moderna que siempre encuentra tiempo para resolver los problemas de su familia, y sus tres hijos, los adolescentes Meg y Chris, y el inteligente bebé, Stewie. La familia se completa con la hilarante mascota, Brian, que, junto a Stewie, comparten sus aventuras diarias y mantienen profundas charlas acerca de la vida.
Todas las temporadas anteriores ya disponibles en Star+
 SERIES FAVORITAS DE LOS FANS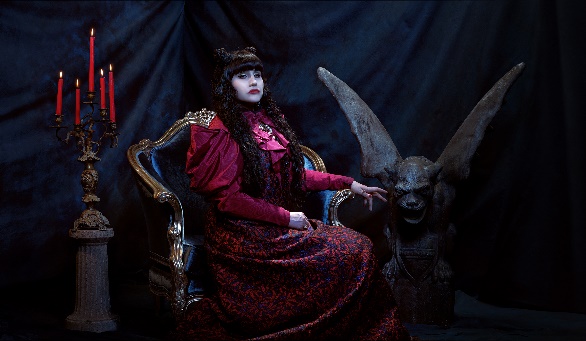 WHAT WE DO IN THE SHADOWS
Basada en el largometraje homónimo de Jemaine Clement y Taika Waititi, la serie da una mirada al estilo documental, de la vida de cuatro vampiros que llevan cientos de años viviendo juntos en Staten Island. En la tercera temporada, alcanzarán un nuevo nivel de poder y se encontrarán con el vampiro del que descienden todos los vampiros, una tentadora sirena, gárgolas, hombres lobo que juegan al kickball, casinos de Atlantic City, cultos de bienestar, exnovias, gimnasios y curiosidades sobrenaturales por doquier.
Estreno de la tercera temporada (completa) el miércoles 23 de febrero
Temporadas 1 y 2 (completas) ya disponibles en Star+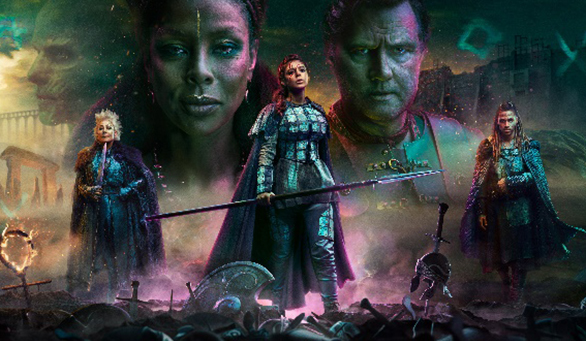 BRITANNIA
El drama épico ambientado en el año 43 D.C., se centra en la misteriosa y tumultuosa tierra de Britannia que se encuentra ocupada por muchas tribus en guerra, hasta que la invasión de un ejército extranjero desata el caos y la formación de alianzas. En la tercera temporada, el despiadado y astuto general Aulus Plautius está más decidido que nunca a conquistar la tierra mítica en el extremo más alejado del Imperio romano. Ya ha logrado fracturar y destruir a los poderosos druidas, pero su verdadera misión, capturar y asesinar a la Elegida, sigue estando fuera de su alcance. Cait está más vulnerable de lo que ella cree, pues hay fuerzas que se están reuniendo para acabar con ella.
Estreno de la tercera temporada (completa) el miércoles 23 de febrero
Temporadas 1 y 2 (completas) ya disponibles en Star+ 
OTROS ESTRENOS
ESTRENOS 2 DE FEBRERO
Películas
· El Hombre Invisible
Series
· Criminal Minds: Beyond Borders S1
· The Last Man on Earth (S4)
ESTRENOS 4 DE FEBRERO
Películas
· Cocoon: The Return
· Dark Places
· Don't Let Go
· Doom: Annihilation
· Elizabeth is Missing
· Inside Man: Most Wanted
· Harriet
· Blaze
· Fever Pitch
· The Best Exotic Marigold Hotel
· Twister
ESTRENOS 9 DE FEBRERO
Series
· Ghost Whisperer (S1-S5)
· Taste The Nation (S2)
ESTRENOS 11 DE FEBRERO
Series
· The Masked Singer Special: Season Four Sneak Peek
Películas
· Shutter
· The Girl Next Door
· The Hunger Games: Mockingjay – Part 1
· The Hunger Games: Mockingjay – Part 2
· El Clan
· Love The Coopers
· Neighbors 2: Sorority Rising
· Ouija: Origin of Evil
· Queen & Slim
· Rambo III
· Rambo: First Blood Part II
· First Blood
· Jarhead: Law of Return
· La Panelista
· Last Christmas
ESTRENOS 16 DE FEBRERO
Series
· The Killing (S1-S4)
· Enslaved (S1)
· Harrow (S3)
· Real Housewives of Orange County (S15)
· The Masked Singer (S4)
ESTRENOS 18 DE FEBRERO
Películas
· Auto da Boa Mentira
· Captain Fantastic
· Cats
· Luce
· Snow White And The Huntsman
· The Last Witch Hunter
· The Witch
· Trial By Fire
· The Lighthouse
· Veneza
· Zombie Tidal Wave
· THE ART OF RACING IN THE RAIN
ESTRENOS 23 DE FEBRERO
Series
· Banged Up Abroad (S11)
· Framed by The Killer (S1)
· Remedy (S1-S2)
Serie de National Geographic
· Airport Security (S9)
Películas
· La Boda de Rosa
· AKA: Jane Roe
ESTRENOS 25 DE FEBRERO
Películas
· Ford v Ferrari
· Knocked Up
· Soledad
· Psych 2: Lassie Come Home
· 1917
· Bulletproof 2
· Girl
· How to Build a Girl
· Ich War Noch Niemals in New York
· The Way I See It
· Tyler Perry's a Madea Christmas