Hace 50 años por primera vez en la historia se realizó una marcha para dar voz y defender los derechos LGBTQ+. Desde entonces, cada mes de junio el mundo se pinta de colores y se llena de arcoíris para celebrar el orgullo gay. Aunque este año las circunstancias sean distintas, Visit The USA te invita a unirte a estas seis divertidas fiestas por la libertad, la diversidad, la inclusión, la tolerancia y el #LoveIsLove.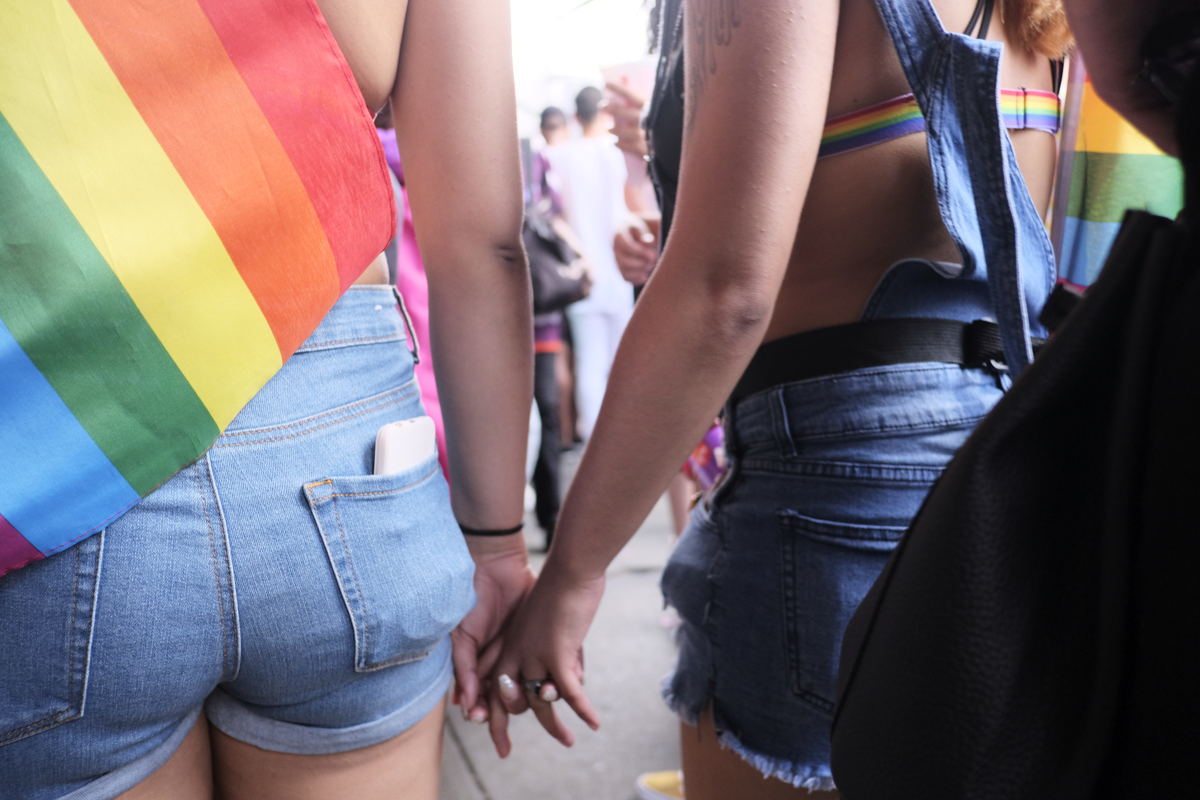 1. New York City Pride
Sin duda este es uno de los Pride más importantes del mundo, pues el movimiento de los derechos de la comunidad LGBTQ+ nació en esta ciudad en el año de 1969 y a partir de 1970 esta marcha se convirtió en una tradición que este 2020 cumple 50 años. Para celebrarlo, la ciudad ofrecerá 50 distintos eventos oficiales, incluyendo un rally virtual el viernes 26 de junio a las 5 de la tarde con Ashlee Marie Preston y Brian Michael Smith como anfitriones; para participar solo tienes que conectarte a @NYCPRIDE en Instagram, Facebook y YouTube o registrarte de manera gratuita en esta liga. Para consultar la lista completa de eventos oficiales que realizará Nueva York, visita www.nycpride.org, y para darte una idea de cómo vive esta ciudad la fiesta, no dejes de ver este video.
2. Capital Pride
Este año la capital norteamericana celebra con la nueva serie web "Pride in the City" que presentará algunos de los lugares y personajes favoritos de la comunidad LGBTQ+ en la ciudad: desde bares y restaurantes hasta tesoros culturales y héroes locales que enorgullecen a la humanidad entera. Algunos eventos incluyen "La Fiesta", una celebración Drag Latinx que se celebrará el 26 de junio a las 8 de la noche, o "La Fe", una reunión que se realizará a través de Facebook Live el 30 de junio a las 7 de la noche que también está dirigida a la cultura latina y que busca abordar temas espirituales y de sanación. Para más información sobre cómo participar en estos eventos, así como consultar la programación completa de actividades virtuales y en vivo visita su página oficial.
3. San Francisco Pride
Se dice que hay un evento del orgullo gay en Estados Unidos al que hay que asistir al menos una vez: el de San Francisco, ya que es la más grande del país y reconocido en todo el mundo. Cada año la marcha y el festival, que se adueña de las calles de la ciudad, atrae a más de un millón de personas. Este 2020 el festejo se realizará en línea los días sábado 27 y domingo 28 de junio, e incluirá presentaciones grabadas y en vivo de reconocidas personalidades de la comunidad LGBTQ+, como Honey Mahogany, Per Sia, Sister Roma e Yves Saint Croissant. Únete a la fiesta a través de esta liga.
4. PrideFLIX Philadelphia
Philadelphia es conocida como "la ciudad del amor fraternal", pues su nombre proviene de las palabras philo y adelphos, que en griego significan amor y hermano. Esta ciudad, además de ser el escenario de la temporada 5 de la famosa serie Queer Eye de Netflix, celebra el Día Internacional del Orgullo Gay con un festival de cine virtual, que a lo largo de cinco semanas (a partir del 1 de junio) presenta documentales, largometrajes, cortometrajes y series web sobre la cultura LGBTQ+ para que todo el mundo pueda disfrutarlo desde casa. Para participar y obtener más información visita esta página.
5. Louisville Pride Foundation
La ciudad más grande de Kentucky ofrece una gran variedad de experiencias y eventos en línea. Queens in Quarantine Variety Show se realiza cada sábado a las 9 pm. La diversión está garantizada con los anfitriones SYIMONE y Leah Halston, y sus invitados especiales, música, cocteles, comedia y mucho más. Wellness Wednesdays es una serie que aborda el tema de bienestar en todo sentido, desde el financiero hasta la salud mental. Los intelectuales querrán ser parte de la comunidad de amantes de los libros y unirse al Club de Lectura Louisville LGBTQ+, para participar en las discusiones en línea. Para conocer todos los detalles por favor ve a www.louisvillepride.com.
6. Global Pride
El sábado 27 de junio, distintas organizaciones LGBTQ+ se unirán a la transmisión de contenido que refleja y celebra la maravillosa diversidad de esta comunidad en todo el mundo. El evento en vivo tendrá una duración de 24 horas y será accesible para cualquier persona que cuente con una conexión a internet. Algunas figuras que han anunciado su participación incluyen a grupos como Village People y Pussy Riot, cantantes como Kesha, Melanie C. y Adam Lambert, la actriz Laverne Cox y el comediante Stephen Fry, entre muchos más. Obtén más información en www.globalpride2020.org.
Para descubrir más celebraciones, así como una gran diversidad de experiencias de viaje, ve a visittheusa.mx.